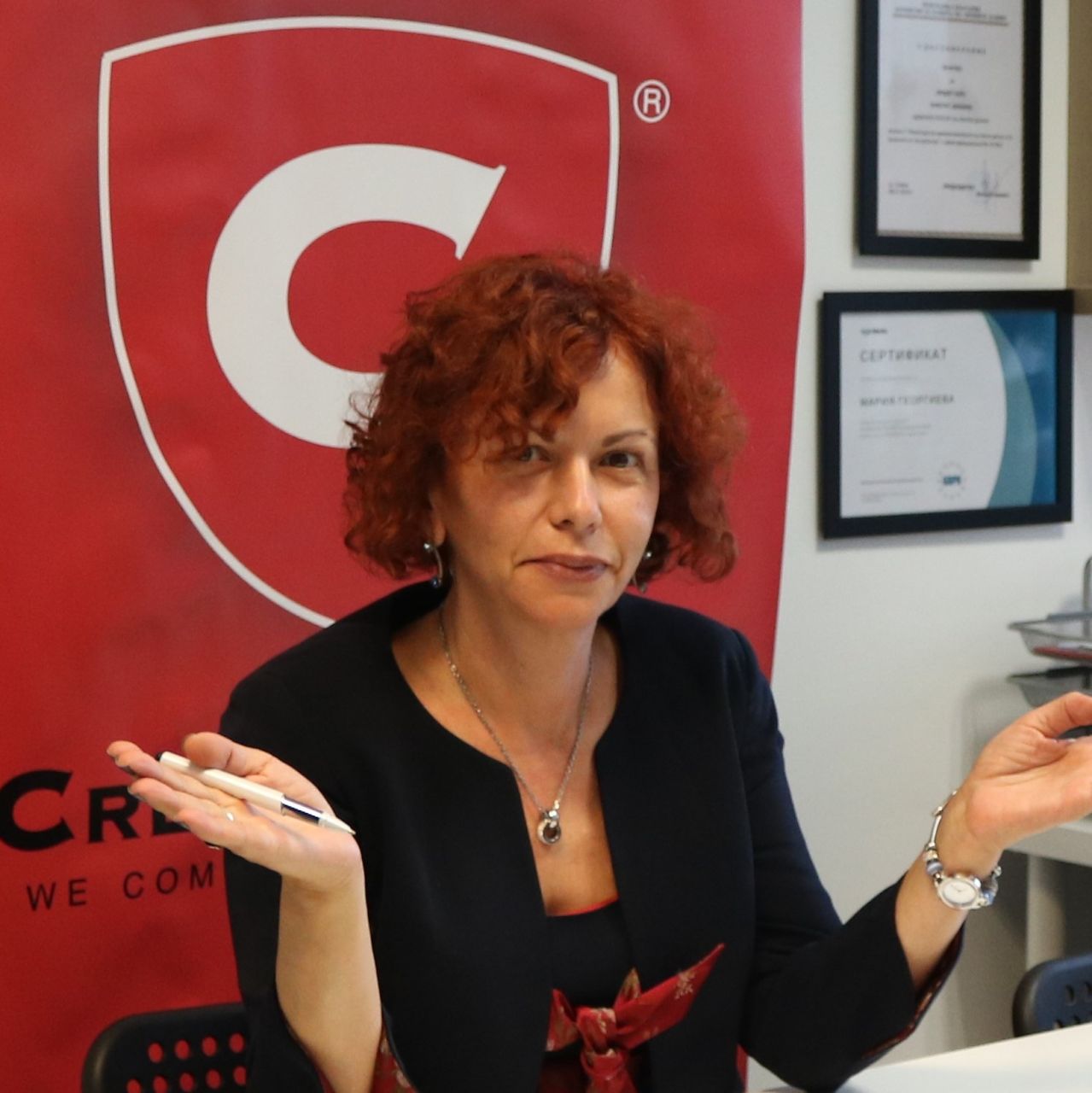 Весела Георгиева
Experience in the banking sphere for over 12 years.
From 07/2007 to 03/2016 Sales Coordinator at Alpha Bank (Bulgaria)
From 03/2016 to 10/2018 Key Account Manager at Eurobank Bulgaria JSC
Experience in offering banking products and services, customer service and advice. Training of Sales Specialists. Sales and management skill training passed.
What are the benefits of refinancing existing credits?
• Repayment of the credit at lower interest rates (preferential interest) – saving funds
• Better structure of credit corresponding to your current situation – shortening or extending the credit period, replacing the collateral or dropping the mortgage, etc.
• Merge of monthly repayments – One bank – one credit – maintenance costs of one account
For a detailed consultation on this topic, contact your Credit Consultant.